A Squatting Scholar seeking to understand the strength of the sport within the humanitarian community. (5 min read)
Zimbabwe community center gyms. Lift4Life powerlifting. A little Canadian lifter taking a leap of faith and off to learn. That's me!
Introducing "me". My name is Nicola Paviglianiti, and I am a Team Canada powerlifter in the female junior 52kg weight class. I balance being under the bar with the books, and I am currently pursuing my Masters degree in International Humanitarian Action based out of University College Dublin in Ireland. One thing has led to another this past year, and I am finding myself traveling off to Zimbabwe to write my thesis on powerlifting. I am very excited for this opportunity, and I am feeling very fortunate to be able to write the biggest paper of my life on something I am passionate about - combining my love for lifting, learning, and my desire to make the world a better place.
When I first came across Lift4Life (by accident on Instagram) I was incredibly inspired and intrigued. What impact is the donated equipment having on the communities? How can powerlifting be used in other parts of the world within the humanitarian sector? I have personally experienced the power of sports for positive change and to connect people across the globe, and I am very interested in studying and exploring further the initiatives unfolding in Zimbabwe. To say I am intimidated would be an understatement! Despite having lots of experience travelling and training I have never been to this particular country before, and skype calls are never enough to truly comprehend the context. But already I am overwhelmed by the support from my university program, people in Zimbabwe, Ben, Helen, John, Taurai, Shredded by Science, and many others that have helped make this project possible.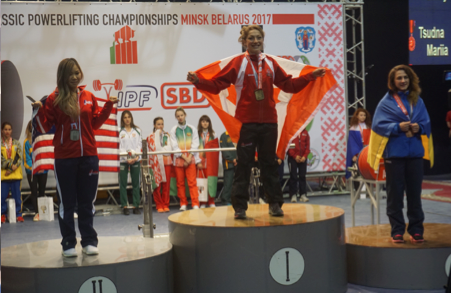 Snapshots of my travelling and training around the world, where I have been able to connect with powerlifters at gyms around the world. A love for lifting is truly a universal language.
The focus of my research is to understand, in an evidence-based way, how weightlifting activities are ultimately affecting the lives and livelihoods of participants in Zimbabwe. In particular, an emphasis will be placed on the impact in relation to previously identified humanitarian needs of the Glen Norah community in Harare, where Lift4Life is working. The Glen Norah community has had grassroots lifting for a number of years, and most recently Lift4Life has been present to provide equipment support and some structured powerlifting sport programming and workshops.
Next Week a Snap Shot of Zimbabwe's situation....
From our team: As always thank you for taking the time to read about LIFT4LIFE, and you can all help us by sharing our website, liking us on Facebook, inviting your friends to the page, and following us on Instagram!
Spread the word and help us grow the community
of powerlifting worldwide!
Instagram: LIFT4LIFE_worldwide
Website: lift4life-worldwide.org
Facebook: lift4lifeworldwide
Link to donate: http://www.lift4life-worldwide.org/donate-now/