"What has been the biggest change for you since embarking on your African experience? How has your thought process changed about life and lifting?" In the midst of my time in Zimbabwe, I received this question, and I struggled initially to come up with a response. Let me get back to you! I needed some time to think and reflect before answering, and what a fitting topic for a blog as an opportunity to share. While I am not new to travelling, living abroad, meeting new people, and putting myself in diverse contexts, no doubt every country changes me and provides new perspectives and inspiration.


Memories before Money.
Zimbabwe is said to have an unemployment rate of upwards of 90%, and it also has a crazy lack-of-cash-and-sanction situation like I have never seen before. Spending time in this context changed some of my thoughts of what money means, and living on a farm with a local family without cell service or internet, minimal material items, and 7 little kids was a very special experience.
I have been a student my entire life, and with just a couple months left before finishing my Masters degree I am feeling the pressure to settle down and find a well paying job and work towards a pension for the rest of my life. Buy a car. Buy a house. Buy a pretty purse. But whether my parents approve or not, I don't see myself playing it safe any time soon and instead I see myself continuing to participate in projects I believe in. Relationships, and having time and flexibility for people I care about mean so much more than making millions, and my time spent in Africa over the years has taught me that money always has a special way of working itself out in the end. Buy that plane ticket and enter that powerlifting meet you always wanted to. Take that pretty girl out for the dream date. Cut down your work hours if it means you can do something more that makes you happy.

Who wants a full bank account when your heart can be full instead?
I would way rather be crammed in a little broken down car with my Zimbabwe family vs alone in a Ferrari. And you better believe that in the process of writing this blog post I booked myself a trip to South Africa to represent Team Canada at Commonwealths as my last meet as a junior athlete.


Go Get those Gains.

Gains come in many forms, and are not just about adding kg's to the bar. Life gains are important too, and sometimes it is okay to sacrifice a session here or there to live life. I certainly skipped bench multiple times to accept and enjoy a dinner invitations at the local butchery without regrets (and my stomach certainly had no regrets with these life gains either!)

However, sometimes to be successful we have to be stubborn and just continue to grind onwards to get those gains - even if it would be more comfortable to sit on the couch. The photos featured below are of me gearing up (headlamp in hand!) for a late night solo squat session. It was a busy day with a broken down car, and I came home late to a garage gym without power. But I didn't think twice before gearing up and still getting my squats done – my legs didn't need to see to get the weight up!
I found that if I planned to lift every single day and scheduled to do so, it almost always got done. Continuing to go for my gains was also a gift to myself, and added structure and sanity to my day. I swear, that despite being far from ideal conditions if you had turned on the lights mid-under-the-stars-squat you would have seen a motivated massive smile plastered on my face.

 
Privilege is Powerful

Side-by-side squats. 120kg/264lbs for 5 reps next to a set of 8 reps with 110kg/242lbs in the dark from the previous day. Whether it be living environments or lifting environments, I always struggle with going from "poverty" to "privilege". It is not easy on the mind going from suddenly living and lifting in the middle of nowhere with homemade equipment, to the very next day paying an expensive drop-in fee at a fancy high-end facility. From a community with no water... to showers, saunas, steam rooms, and towels provided.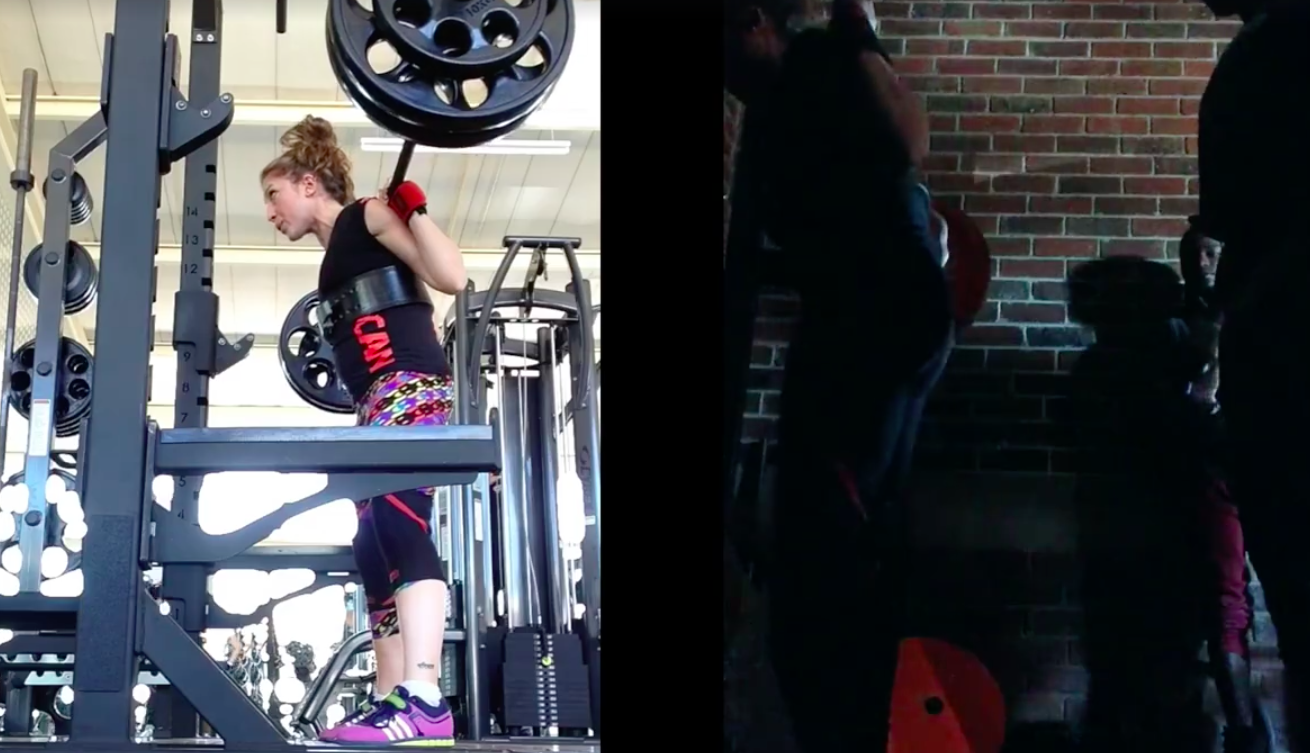 I sometimes feel guilty, angry, and that its unfair in the fact I am an able-bodied educated white Western woman, and after quick turnarounds I often find myself lost and trying to re-find my place in the world. My biggest learning this time was the importance of allowing myself space to be alone during these times, and being open with the people I was with about what I was going through. I believe it is crucial to take care of ourselves and invest in ourselves if we aim to take care of others. Within this time, rather than be haunted, I reflected on my opportunities and the ways I could (and would!) make the world a better place based on the experience.
 
Passion over Perfection.

Powerlifting nor life is perfect, nor does it have to be, and it is heart and integrity that matter most.

One of my favourite moments working on powerlifting in Zimbabwe was speaking at local schools to grow youth involvement in the sport. I recall being so nervous driving to the first presentation frantically making a pretty Powerpoint presentation on my computer. But before I knew it, it became a very special and humbling experience when the professor assembled his students on a field to hear us speak. Obviously no chalk board or projector would be used! With my speech abandoned in my purse, I instead spoke entirely from the heart sharing my story and what powerlifting means to me. Lots of laughs and good chats, and just a genuine love of lifting and getting back to the community that the sport is all about.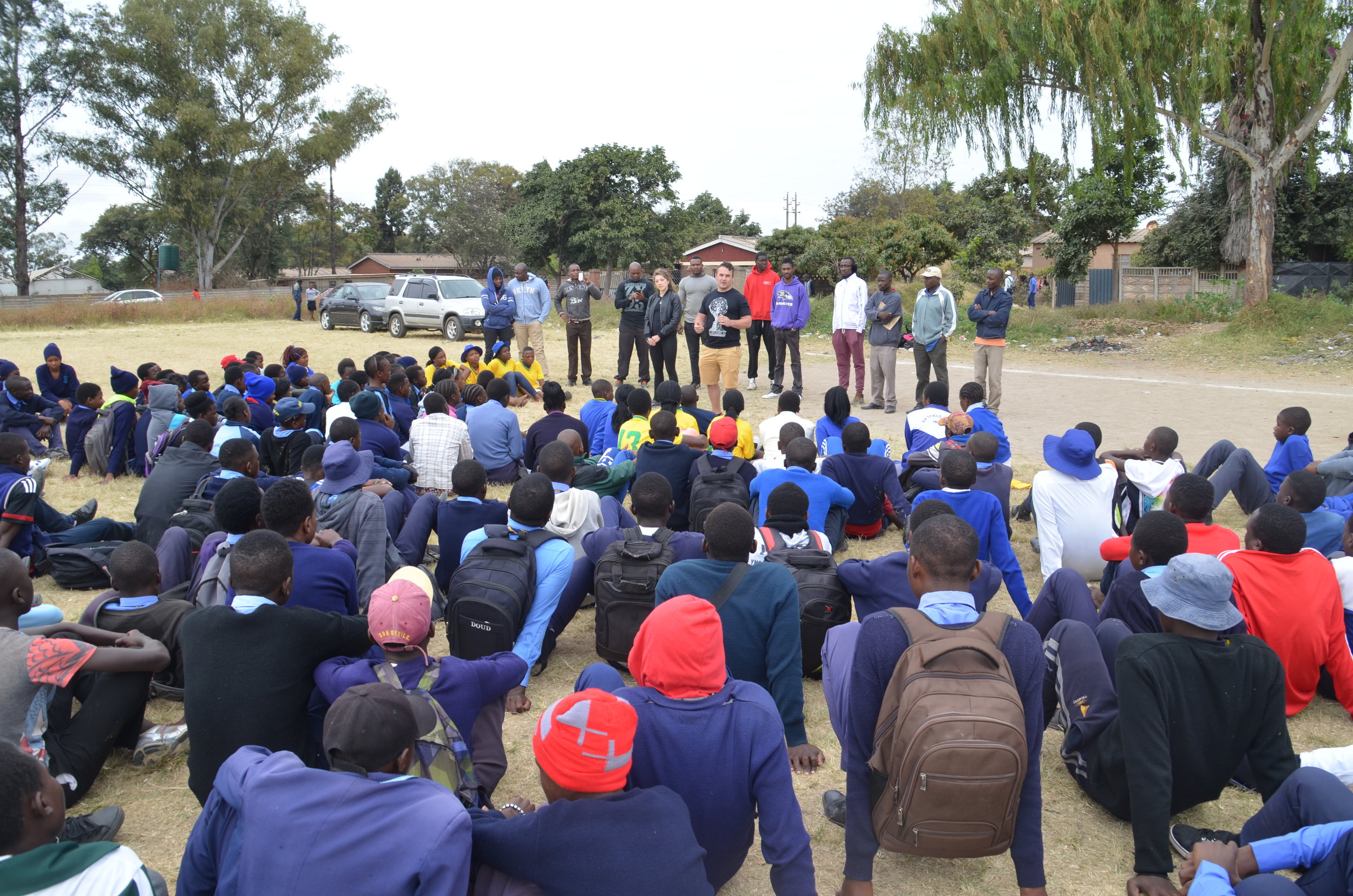 Witnessing John within his work within Lift4Life was also incredibly inspiring, and the fact that he has grown the organization from nothing more than a little idea. In a powerlifting world that is becoming increasingly difficult for people to participate - fancy standards and fancy equipment, mandatory coaching coarse, increasing meet fees - it was so refreshing to see just a pure love for lifting. I remember being all smiles watching a successful powerlifting meet run with a single squat rack, and you better believe it is possible to squat barefoot in a dress.
 
Dream Big to Lift & Live Big

Don't set your sights on little reps when you can see records instead. Meet the Nicola's in the photo below. This young girl approached me after I gave a talk at her school about powerlifting, and we connected not only because we had the same name, but also because she had big dreams too. Nicola told me how she wants to be a model, and with my whole heart I believe that she can and will. If anyone is looking for a model I will pass Nicola's contact along, and I plan to use her for a powerlifting photo shoot very soon.

In lifting and life we each have so much potential, and its important to never sell ourselves short. What kind of impact do you want to have in the world? What are you waiting for? It would have been easy to keep things simple and write a little literature review for my thesis from a library, but here I am already booking my flight back to Harare for my paper and more.

Guest lifters at an international meet. Opening up a female only gym in Zimbabwe. Opening up a gym in each one of the 41 community centres in Harare. Expanding powerlifting to other countries in Africa. This is just the beginning, and records and barriers will continue to be broken. I am looking forward to pounding out this paper of mine and presenting the power of powerlifting and the wonderful ways it can impact lives and will change the world.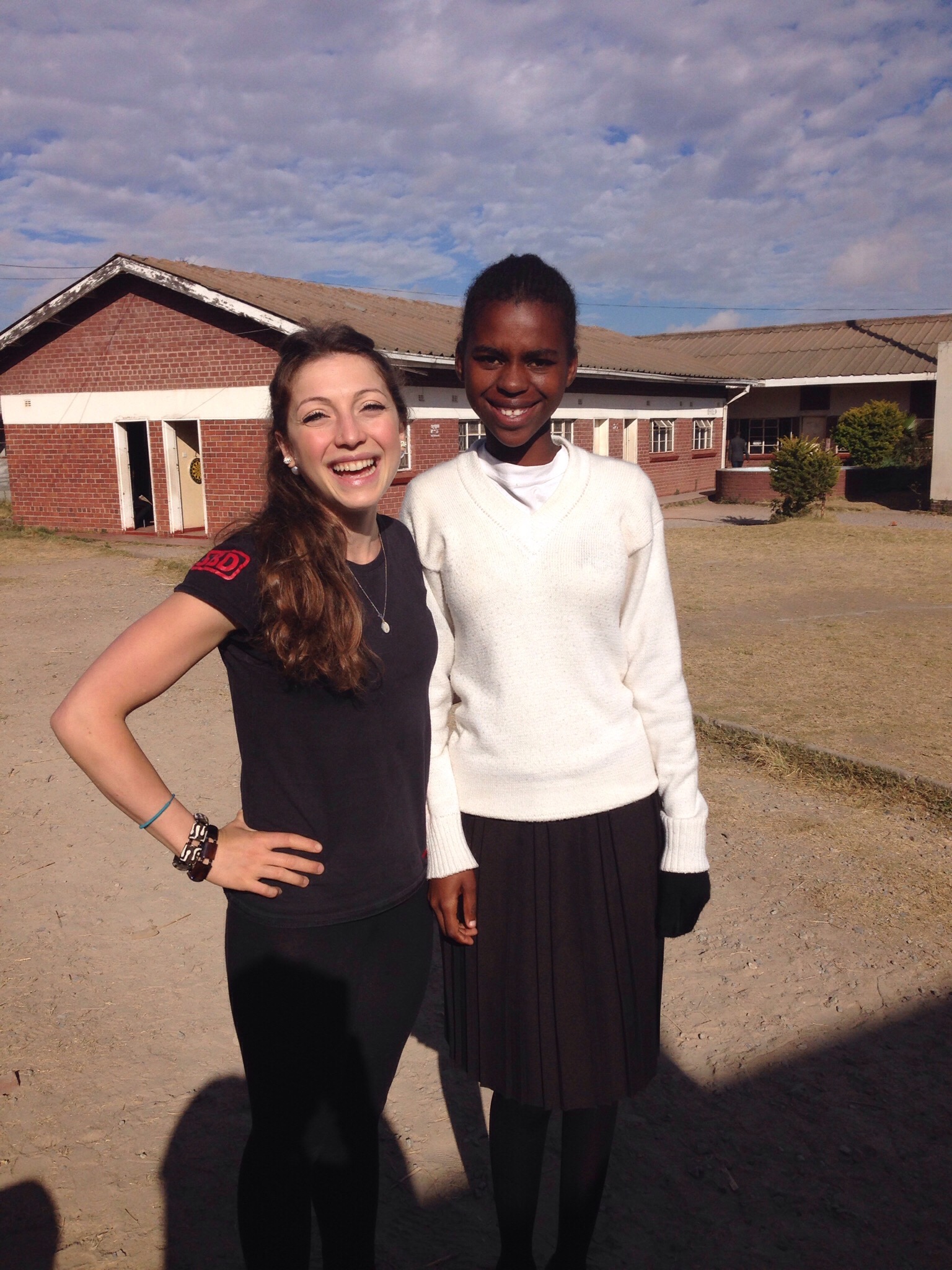 Forever #LiftingAndLearning and #TravellingAndTraining. Feel free to connect or reach out with any comments, ideas, questions along the way. You can follow me on Instagram at @storiesnotselfies or shoot me a message on facebook or email at nickip.np@gmail.com